Join Our FREE Newsletter
Stay in the loop with new office & work from home trends, new release and exclusive giveaways!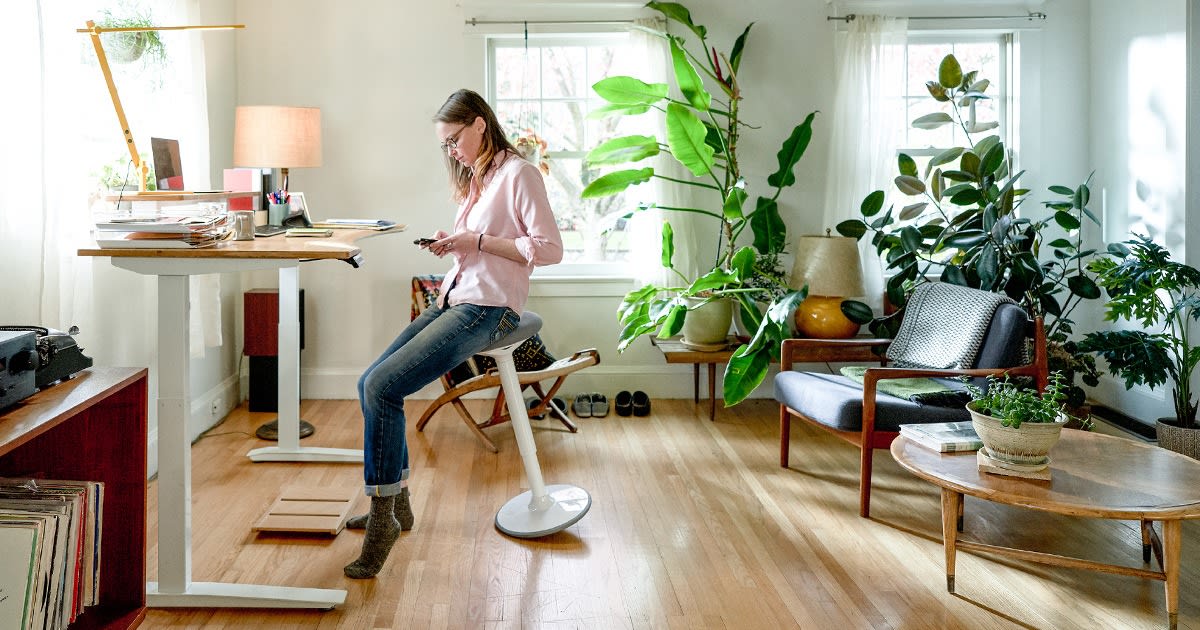 Fully makes and sells beautiful, high-quality, modern office furniture. All of the company's products are ergonomically designed so that every employee can feel comfortable and relaxed on the job. 
Fully's founder, David Kahl, started Fully to help people connect to themselves and their work. Kahl used to have chronic back pain because of his office furniture and struggled every day at work. 
Since people spend a lot of time working, Kahl thought it was essential to create an office furniture brand that made comfort a priority. Before Fully, many office products weren't designed with attention to the needs of the human body.
Fully combines robust design, thoughtful functionality, excellent customer support, and fast shipping. Here's some more information about Fully's products.
Fully's Products
Fully sells a range of products, including desks, chairs, and other office accessories. 
The company has an impressive range of award-winning standing desks, including its newest model: Jarvis. 
The Jarvis Laminate Standing Desk is a best-selling product for a few reasons. The waterproof, scratch-resistant desk is available in an array of colors. You even have the option to install an up-down toggle handset that lets you control the desk height. 
In addition to selling individual products, Fully also sells a range of complete office solutions. You can purchase lounge seating, side tables, shelving, room dividers, conference tables, and more. 
Fully also sells a host of accessories like lamps, balance boards, privacy panels, dual monitor arms, and anti-fatigue mats.
The company is committed to helping people build the perfect home office and assisting businesses while they create a practical workplace. 
Fully's Specialty
Fully's specialty is modern and beautiful designs, and the team of designers build each product to last years. The company uses high-quality materials and innovative design features to creates functional and sleek office furniture. 
Products like the anti-fatigue mat help users feel more comfortable while standing. They use peaks and valleys to mimic variations in natural terrain, thus giving your calves and ankles a healthy range of motion. 
Fully's specialty is also creating organized workplaces. The company's wire management and power solutions allow you to create a streamlined and efficient work environment that is free of clutter.
Whether you prefer standing or sitting, Fully has an office solution that is perfect for your preferences. From whiteboard conference tables to open-office power and data rails, Fully has it all.
Want to Know More?
As a company, Fully's mission is to create ergonomic office solutions that individuals and companies can enjoy. Some products even come with customizable options so you can create an office space suited to your productivity needs.
As a certified B corporation, Fully meets the highest standards of environmental and social performance, legal compliance, and business-client transparency. The company also has many sustainability initiatives in motion. Fully uses minimal volatile organic compounds, GREENGUARD certified laminate, sustainably harvested bamboo, and recycled plastic from car bumpers. 
If you'd like to find out more about the products they offer and some of their other initiatives, check out Fully's website.
Discover our expert's pick and full reviews, tips and product information like you have never seen before!
Standing Desk Picker
Answer these 15 questions to find the standing desk that best fit your needs.
Join Our FREE Newsletter Stay in the loop with new office & work from home trends, new release and exclusive giveaways!Last Updated: Aug 2nd 2020 Picture Credits: ApexDesk It's no secret that sitting at a desk all day isn't great for your physical health. Sitting...