MotionGrey Motion Series Dual Motor Three Segment Standing Desk Review 2020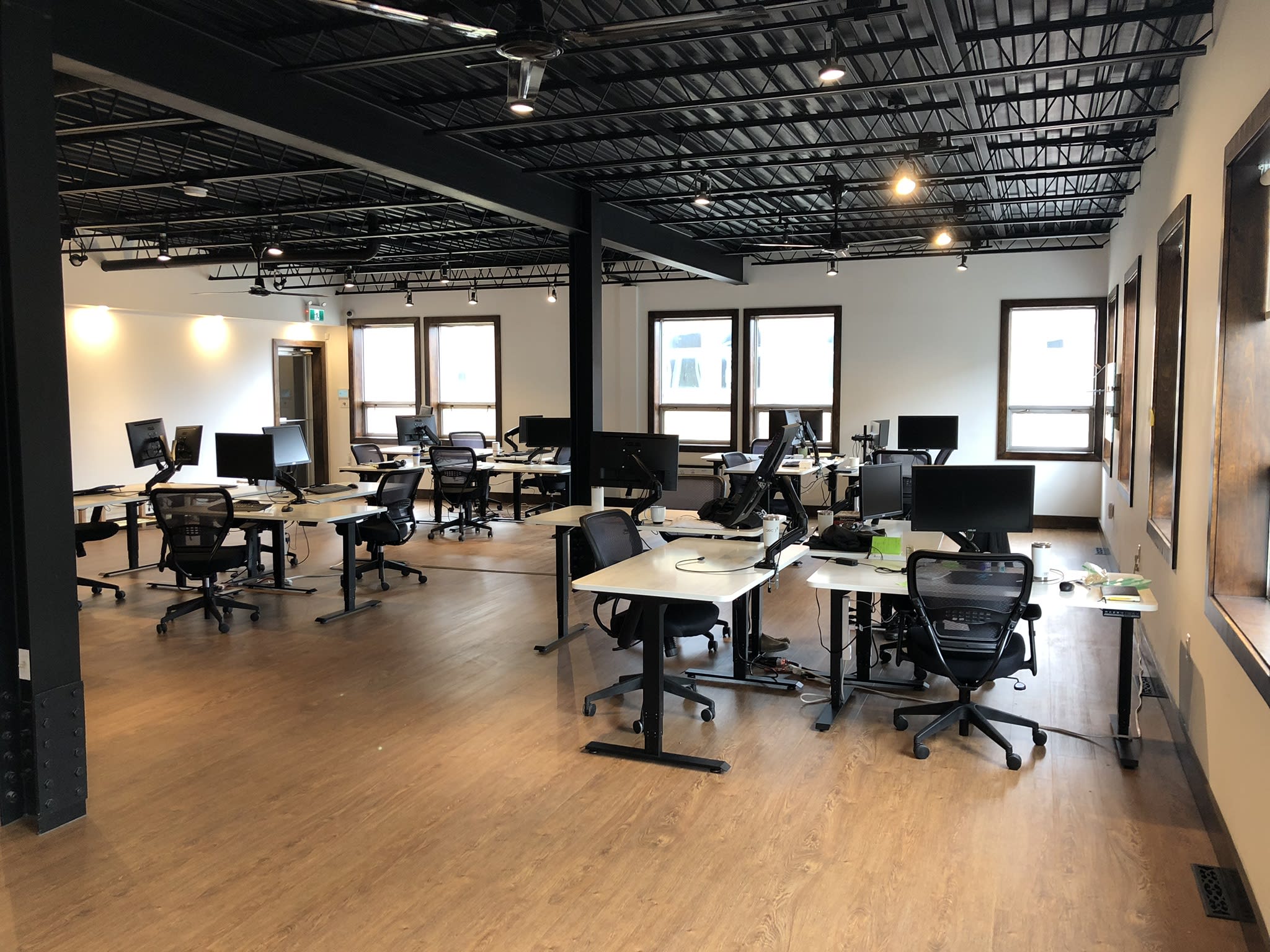 Sitting all day can cause numerous health problems, especially if you have bad posture or don't have enough physical exercise throughout the day. Standing helps the circulatory system along to get your blood pumping and help you be healthier and more attentive. 
If you have chronic pain or feel tired or cramped all day in your normal office space, consider a standing desk. However, you'll want to purchase a quality option from a manufacturer that's leading the industry. 
The MotionGrey Motion Series Dual Motor Three Segment Standing Desk is known as an innovative desk that's ideal for the everyday worker. Its innovative dual-motor and three-segment system are qualities of the best standing desks. No matter your height or office space, rest assured this standing desk will have the right height adjustment for your needs.
Pros
102 kg loading capacity
30 mm/s adjustment speed
Three different tabletop sizes: standard, large, and extra-large
Reinforced steel frame with easy height adjustment to fit multiple tabletop sizes
Includes MG-1 Memory keypad with four programmable presets
Height ranges from 60 cm to 125 cm for sitting and standing heights
Contains dual motors, which are quiet and have more power output
Cons
No pre-drilled holes in tabletop for assembly
Desktop Offerings
Material
This desk has a laminated tabletop that can handle up to 102 kg on top of it. You'll be able to hold any office supplies or other work-at-home necessities you'll need on your desk.
The MotionGrey Motion Series has desktops in a variety of colors, including white and grey. However, this one is black.
Size
You're able to choose among three different sizes for your desktop:
Standard 120 x 71 x 2.5 cm (47 x 28 x 1 in)
Large 150 x 75 x 2.5 cm (60 x 30 x 1 in)
Extra Large 180 x 75 x 2.5 cm (71 x 30 x 1 in)
Choose one desk for your office space, or buy multiple sizes for many different uses in your home. The standard size would handle the average laptop or desktop computer.
On the other end, the extra-large desktop can accommodate multiple monitors and a lot of pesky paperwork. The variety allows you to choose the best desk based on your own needs.
Operation and Stability
MG-1 Digital Memory Keypad
One of the standout features of the MotionGrey Motion Series Dual Motor Three Segment Standing Desk is its MG-1 digital memory keypad. This keypad will display the height of your desk. It has up and down buttons, as well as buttons 1-4 for your predetermined presets. 
This is where the "memory" part of the keypad comes from – you record your preferred desk height, and it will remember these settings for your convenience. You'll spend less time fiddling with your desk settings and more time getting work done.
The keypad is located on the edge of the desktop, right within reach. This is a much better placement than on the desk – you have more room to arrange work materials how you like, and you never have to worry about your files accidentally touching the keypad.
Dual Motors
Another important aspect of this desk is its dual motors installed in each leg. This is what allows the legs to adjust smoother and faster than single-motored competitors. 
It's also the key to developing the three-stage segment desk frame. It's able to ascend and descend quietly at 38 mm/s, perfect for working late hours or early mornings.
Steel Frame
The desktop's sturdy steel frame suits even the extra-large desk, so there's no need to worry about toppling over while you work. Its welded to reinforce certain sections of the frame to the desk's advantage, so it stays sturdy. 
This product also includes the reinforced steel base for added support and stability, no matter the height.
Ease of Assembly
This MotionGrey standing desk comes with an easy-to-follow instruction booklet for the assembly process. Though installing electrical components can seem daunting, the installation manual makes it simple and painless.
One negative aspect of the assembly is that the tabletop does not have pre-drilled holes. However, the instructions include the measurements to drill them yourself. If you're not particularly handy, make sure you have the correct drill and clean-up materials before you begin. Measure twice for safety, as you can only drill once.
How Good is the Warranty?
MotionGrey products have an exceptionally comprehensive warranty. Each product has a three-year warranty, which begins the day the company delivers the desk to you. The warranty covers the frame itself, which includes the switch, control box, and electric motors. 
The warranty also covers defects in the frame, tabletop, height adjustment mechanisms, and the frame's operation. If the MotionGrey Motion Series Dual Motor Three Segment Standing Desk does not deliver on its advertised performance, the warranty will account for this as well.
There are also things that the warranty does NOT cover:
Average wear and tear of the paint or tabletop
Damage from neglect or misuse. 
Improper assembly or disassembly
Malfunctions due to unauthorized repairs
Any original purchasers of the desk are eligible for this warranty.
The Takeaway 
It's easy to see why the MotionGrey Motion Series Dual Motor Three Segment Standing Desk is leading in the standing desk industry right now. This desk can remember four of your preferred height presets and switch between them with no noise or hassle.  
With its three year warranty, first-time purchasers can be confident they're receiving an operating desk. MotionGrey is certainly out to provide the standing desk with the best customer support in all aspects.
Who is it For?
If you sit at a desk all day, consider the switch to this product. Anyone can construct and use it within the comfort of their own home. 
This desk can fit in any room and adjust to your liking. You'll feel less sluggish and more productive when you try alternating between sitting and standing with this choice from the MotionGrey Motion Series.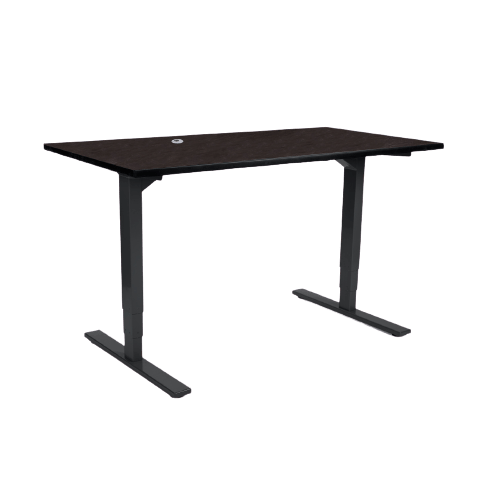 This piece of equipment is for anyone who likes good quality products but that wants the absolute best "bang for their buck"!
Amazing value for a fair price!
Motion Grey standing desk
This desks have an extended height range from as low as 60 cm to as high as 125 cm, making it suitable for many different office settings and uses. Use the MG-4 controller to set your favorite sitting and standing heights, then simply press on the saved setting for your desk to conveniently return to that position.
Join Our FREE Newsletter Stay in the loop with new office & work from home trends, new release and exclusive giveaways!Last Updated: Aug 2nd 2020 Picture Credits: ApexDesk It's no secret that sitting at a desk all day isn't great for your physical health. Sitting...