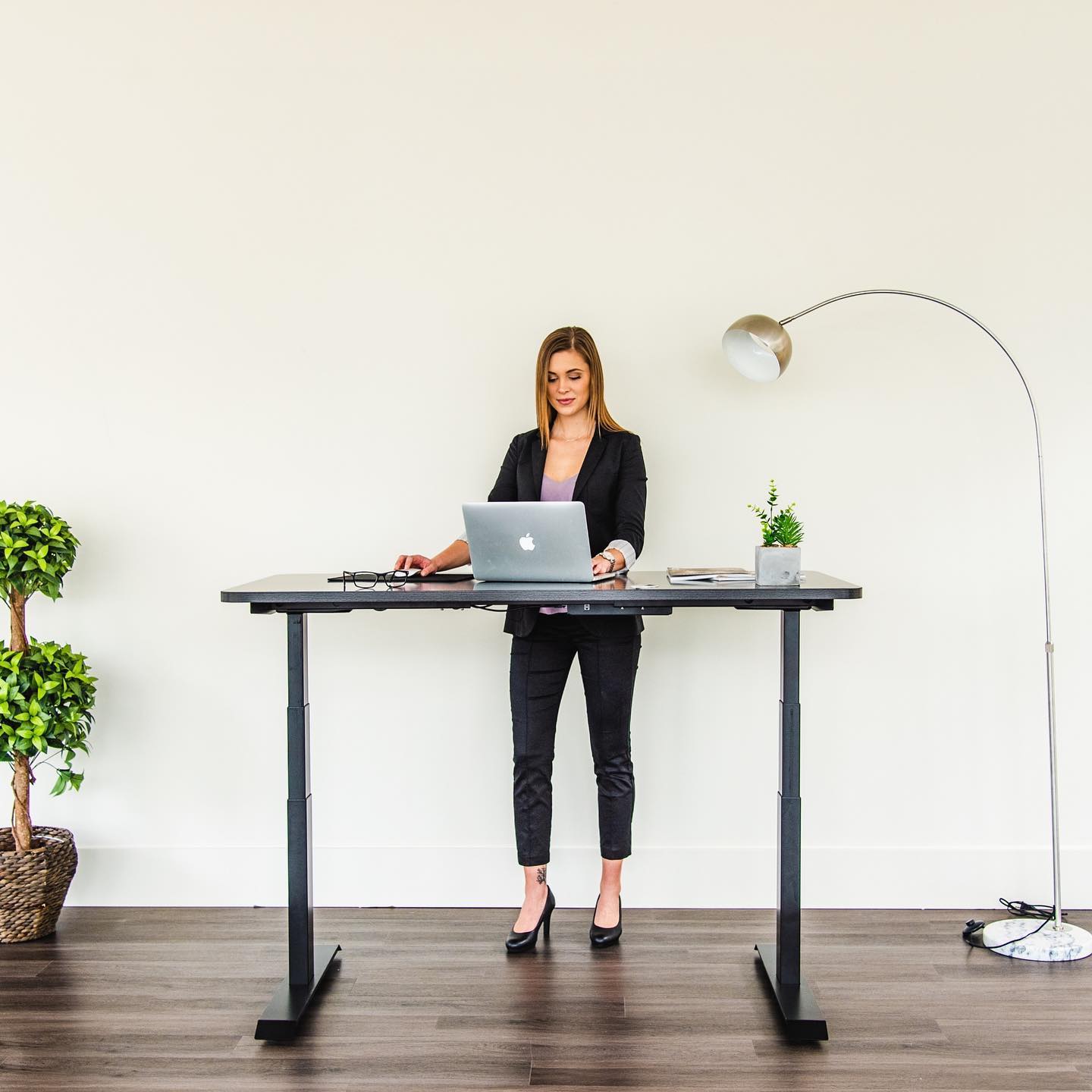 Today's offices demand long periods of sitting at a desk with little to no movement. Many studies indicate health complications stemming from these practices. 
That's why Motion Grey brings ergonomic solutions to the workplace through standing desks, office chairs, and more. 
The Vancouver-based company was founded under a vision to create a healthy workplace desk for employees. The result was the first Motion Grey product, the Motion Series standing desk introduced in 2018. Over time, more products went on the market.
Now, The company is known for its highly-customizable products that you can tailor to your preferences. The Motion Grey products are compatible with all types of spaces, including at-home setups and large corporate offices.
Motion Grey Products
Motion Grey launched with a custom standing desk that allows for easy shifting between sitting and standing. The desk includes dual motorized legs and an MG-1 memory keypad. Adjusting the height is a matter of pressing a button and allowing the Dual Motors Power Life to do the work. It also has an adjustable steel frame to adjust between sitting and standing heights, ranging from 125 cm to 60 cm.
In addition to the Motion Series standing desk, there are other products available designed for office comfort. Some of these include the Mesh-Series Office Chair and the Anti-Fatigue Non-Slip Standing Desk Mat. 
For those looking to bring Motion Grey home, other options include high-tech Gaming Chairs that give extra support and cushioning to gamers playing for hours on end.
Motion Grey Specialty
Motion Grey specializes in custom products, like the Motion Series Standing desk. The company allows customers to choose between various laminated tabletop sizes, so each desk is designed specifically for each user.
This company is also known for office-wide purchases. Motion Grey assists with both assembly and installation around the Vancouver area and Vancouver Island. This is ideal for businesses looking to purchase and install desks for the entire office. The company makes it easy for an office makeover of any size. While based on Vancouver, the company does ship throughout Canada and the United States. Shipping is free on most products and can come to your home or business in just five to seven business days. 
Office purchases come with a three-year warranty on every product. The warranty covers the frame, which includes the control box, electric motors, and switches. It will also cover workmanship and defective materials that go beyond normal wear and tear or defects that affect the frame operation and height adjustment. 
The warranty ensures coverage whenever performance does not meet published specifications. This company will repair or replace any parts needed to correct those defects – free of charge. 
Want to Know More?
Standing desk products have several health benefits for those who sit all day at work. Employees and other users report increased productivity from Motion Grey's comfortable ergonomic design and decreased back and neck pain. 
Check out these desks for yourself and see how these products can change your work environment for the better.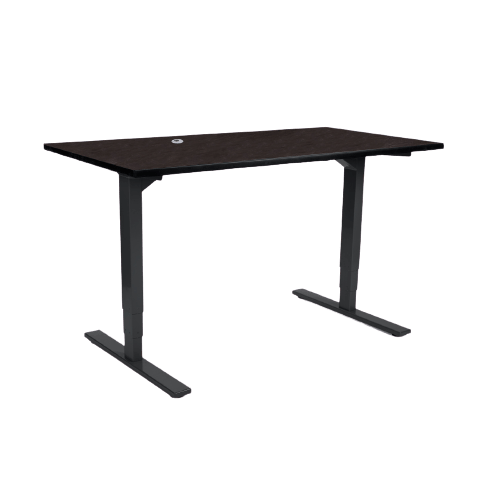 This piece of equipment is for anyone who likes good quality products but that wants the absolute best "bang for their buck"!
Amazing value for a fair price!
Motion Grey standing desk
This desks have an extended height range from as low as 60 cm to as high as 125 cm, making it suitable for many different office settings and uses. Use the MG-4 controller to set your favorite sitting and standing heights, then simply press on the saved setting for your desk to conveniently return to that position.
Join Our FREE Newsletter Stay in the loop with new office & work from home trends, new release and exclusive giveaways!Last Updated: Aug 2nd 2020 Picture Credits: ApexDesk It's no secret that sitting at a desk all day isn't great for your physical health. Sitting...